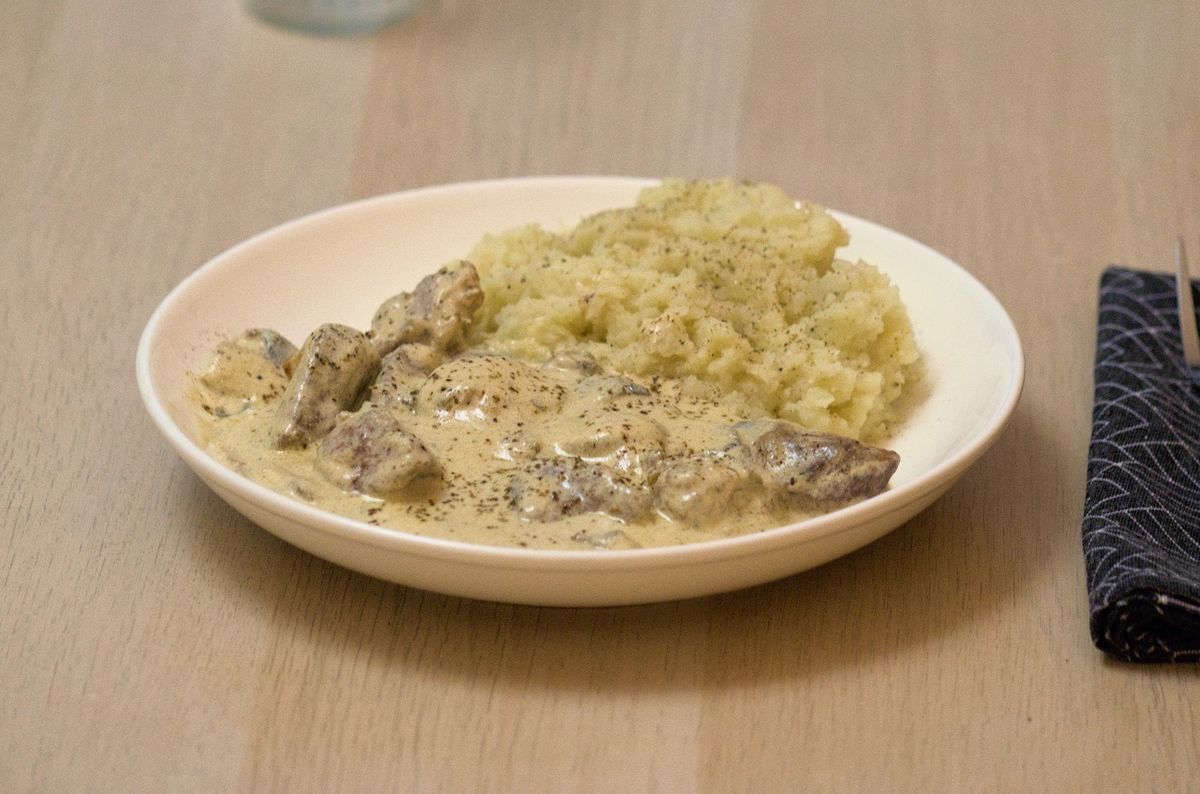 A somewhat elaborate but very delicious recipe that originates from XIX century Russia. Best served with mashed potatoes.
Ingredients
The following ingredients are for two hearty servings:
400g lean beef
5 champignon mushrooms
150g sour cream
1tbsp mustard
Butter
Wheat flour
Salt
Black pepper
Instructions
Cut the mushroom into thin slices.
Cut the beef into relatively thin bite-sized pieces by cutting perpendicular to the meat's fibers.
Dust beef pieces with flour and salt.
Heat up some butter in a saucepan and add the mushrooms, fry for a couple of minutes.
While the mushrooms are getting fried, mix sour cream, mustard, salt, pepper in a bowl.
After letting the juice from the mushrooms out, add their juice to the mix and mix well, let fry for another couple of minutes.
Heat up a frying pan to medium-high heat and add some butter.
Add the beef to the frying pan and fry it for about 5 minutes mixing from time to time.
Add the sauce mix to the saucepan with the mushrooms, stew over low heat for about 5 minutes.
Once beef and sauce are done, pour the sauce into the frying pan with the beef and stew for about 1-2 minutes over low heat.
Turn off the heat, cover with a lid and let it rest that way for about 10 minutes.
Serve with mashed potatoes and have a nice meal!
© 2018—2023 Yaroslav de la Peña Smirnov.