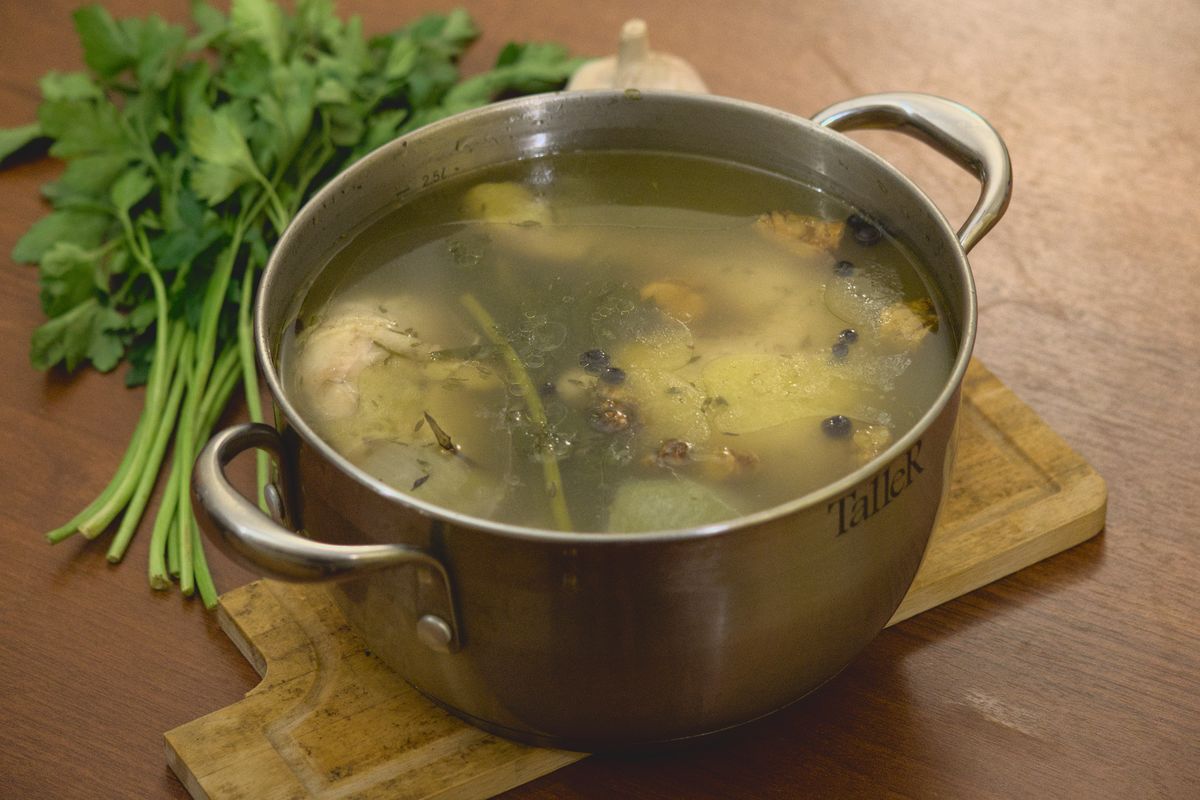 Chicken broth can be used as the base for many delicious dishes like chicken soup. This is my take of an aromatic chicken broth.
Ingredients
The quantities will depend on how much broth you want to make:
Chicken pieces with bones* and skin* (*very important!)
Bay leaves
Onion
Garlic
Allspice or black peppercorns
Parsley
Thyme
Salt
Olive oil
Rosemary
Carnation
Ginger
A pinch of curcuma
Instructions
Add some olive oil and chicken pieces to a big pot.
Cut the onion into big pieces and add it.
Add the rest of the ingredients on top to taste and depending on the quantity you want to cook.
Pour as much water as needed after having added all the ingredients.
Heat the pot until the water is boiling and simmer for 1–2 hours.
Strain the stock into a different container. You can dispose of the vegetables. Use the chicken meat for some other dish.
That's really it. Again, the proportions depend on your tastes and how much broth you want to make. Next I will be writing a recipe on chicken soup using this broth and the chicken that was used for this broth as a base. You can check out the chicken soup recipe here.
I also remove the skin and bones and use the chicken meat as pulled chicken for sandwiches or other recipes besides chicken soup.
© 2018—2023 Yaroslav de la Peña Smirnov.