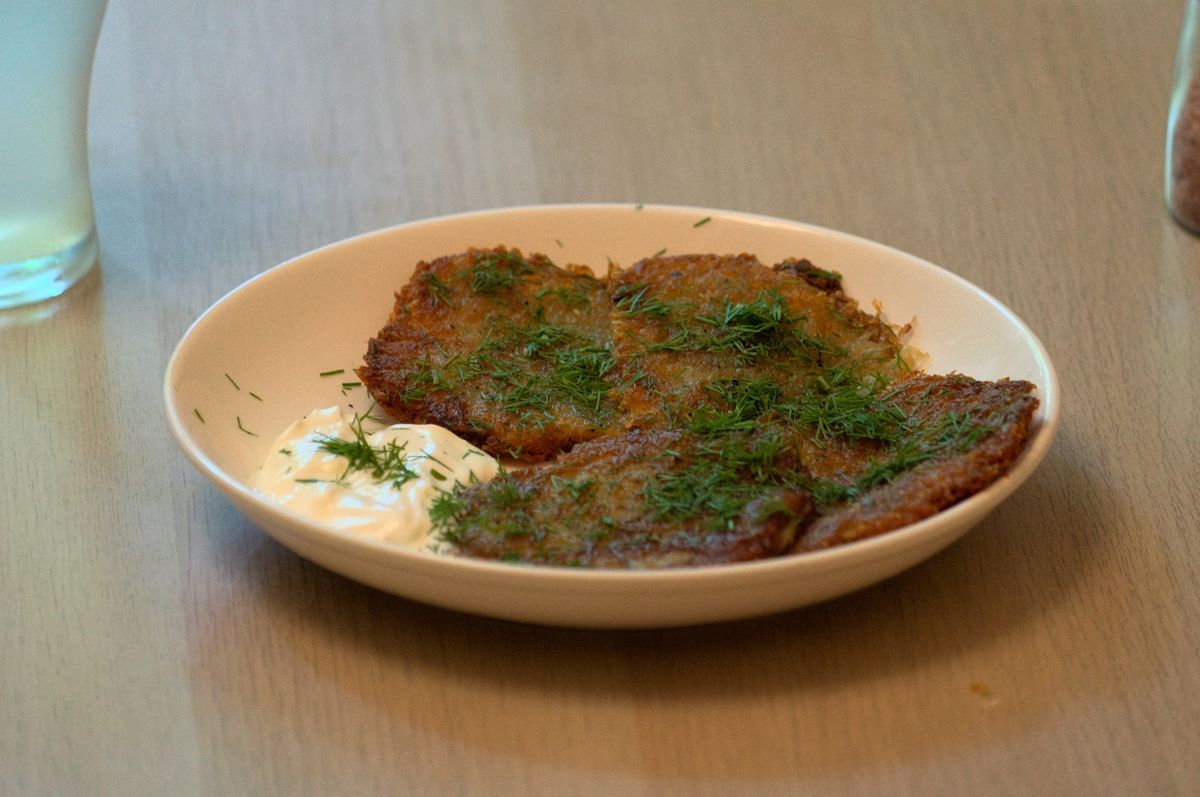 A classic recipe in eastern Slavic countries, typically eaten for breakfast, as a side dish or a for a light lunch. Similar to American hash browns or other potato pancake recipes. Potatoes are truly the most versatile vegetable there is; better than potatoes only meat.
Ingredients
The following ingredients are for about four draniki, enough for a one person breakfast or two side dish portions:
2 medium sized potatoes
1/4 onion
Vegetable oil
Butter (optional)
Salt
Pepper
I would also recommend some sour cream to go with them as sauce, and some freshly chopped dill to top.
Instructions
Peel the potatoes.
Grate the onion and then the potatoes into a bowl.
Add salt, pepper to taste and mix.
Using a colander squeeze excess liquid from the mix.
Form some relatively thin (about < 1cm thick) patties with the mix.
Heat up a pan with some oil, the oil should be enough to cover at least half the height of the draniki. Optionally add some butter for more taste.
Let the draniki fry at medium-low to low heat with the lid closed for about 10 minutes each side.
Put the draniki on a plate with a paper towel, let them sit for about a minute to drain the excess oil, and enjoy!
© 2018—2023 Yaroslav de la Peña Smirnov.